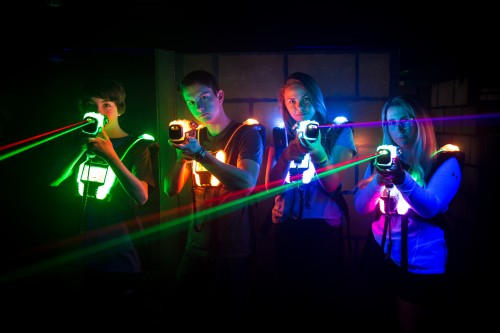 Laser Tag Corporate Events
Lead the Invasion:
Give your team a reason to pull together. Come to Invasion Laser Tag to build camaraderie and cooperative relationships, and have fun-that's the bottom line. Your group will enjoy exclusive use of our entire facility. The event can last anywhere from 2 – 3 hours but can be extended or shortened depending on your schedule. While great for any group, the ideal size is for 12 – 36 players. You bring the staff; we'll take care of the rest.
Our program and missions require you to work together as a team to achieve different objectives. The team building event focuses on the four main pillars of effective teamwork like communication, cooperation, trust and even fun. If your group is smaller than 12 we can adjust the program to suit your needs.  Catering is also available for a complete and no hassle day away from the office.
To book your next team building event, give us a call at (760) 571-9191 or contact us by email at [email protected]